Developments in Greater Lansing: A Look Into 2021
By Natalie Jones
/

12.07.20

/

3 min read
Despite the difficulties that COVID-19 has brought to the commercial real estate industry, developments in Greater Lansing are still happening. The Lansing State Journal recently posted an article about five significant developments to look out for in 2021. Martin is proud to represent two of these developments, the Red Cedar project and The Louie.
Red Cedar Project
Located on the border of Lansing and East Lansing on Michigan Ave, adjacent to Michigan State University, the Red Cedar development is designed to bring an influx of economic activity into the area. The $275M mixed-use addition includes multi-generational housing, retail space, restaurants, and two nationally-branded hotels. It's expected to create nearly 400 full-time jobs and 1,000 additional employment opportunities.
Recently, we shared that Martin will be the exclusive leasing agent for more than 25,000 SF of retail and restaurant space for this development.
Chris Stralkowski, a manager for the Red Cedar project, stated that the development is on track to be completed during late summer 2021.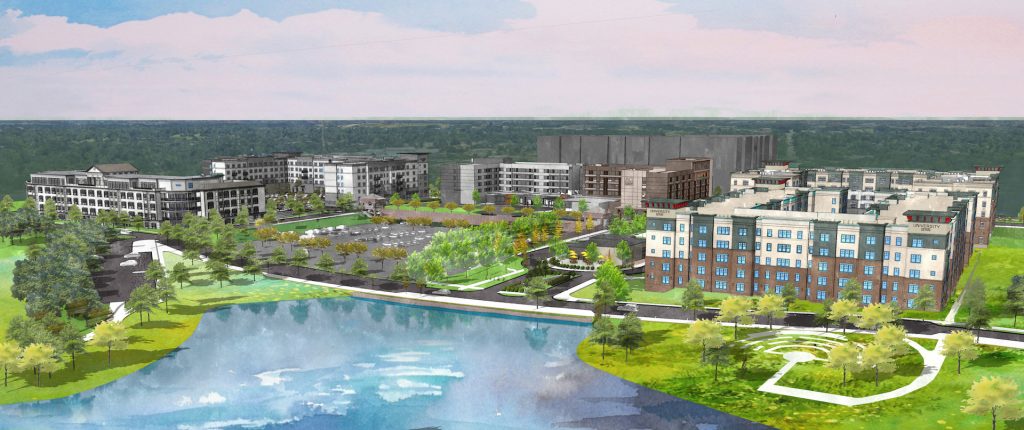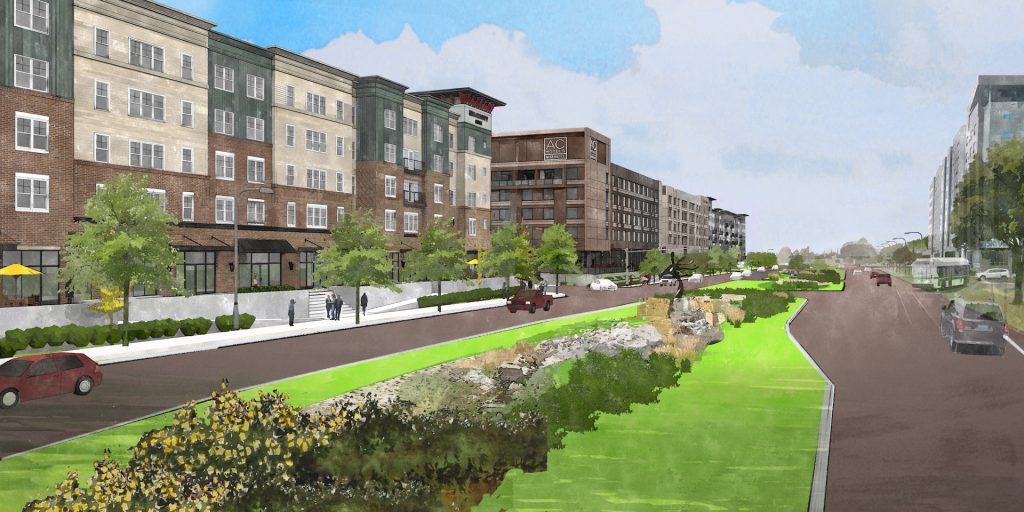 The Louie
Previously known as the Farnum building, The Louie has already welcomed one tenant while undergoing renovations to be finished next year. Once renovations are completed, The Louie will be the only office building in Downtown Lansing of its class. It is regarded as one of the tallest buildings in Lansing, and it is located at 123 West Allegan Street.
The Boji Group has invested $20M into the project. Ron Boji, president and CEO of the Boji Group, explained that renovations are in a good spot after a delay in progress due to the pandemic.
Martin represents this 10-story, 94,000 SF property. Eric Rosekrans, CCIM, CPM, has been the exclusive leasing agent for the Boji Group for nearly 30 years.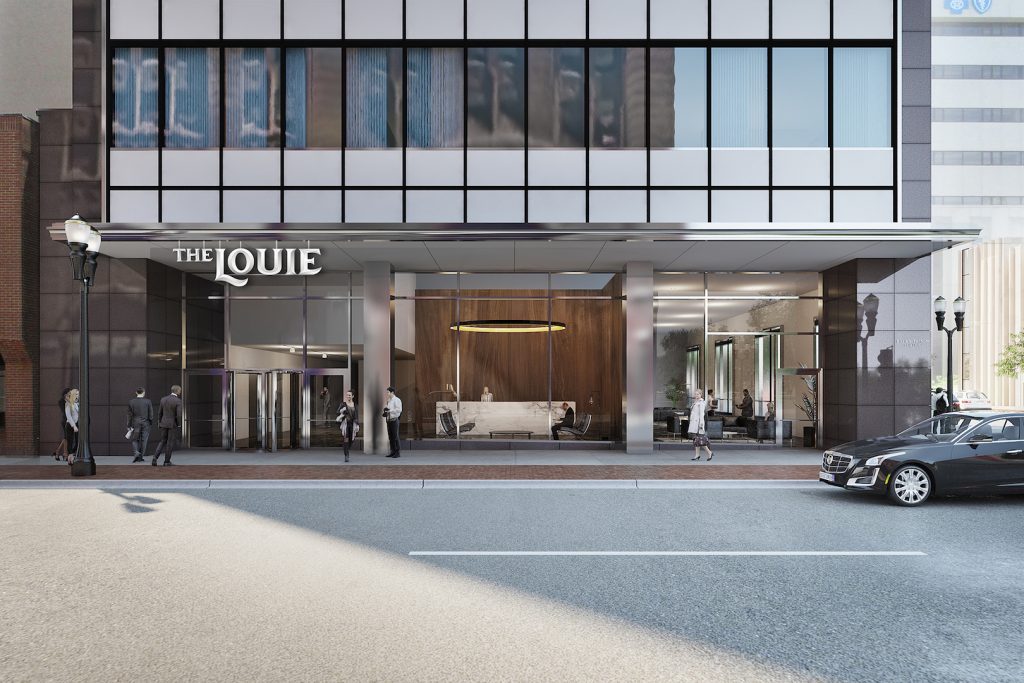 The developments coming soon highlight the resilience of Greater Lansing, and the possibilities don't end there. Van Martin was featured in the Lansing Regional Chamber's magazine, providing insight on areas that may catch occupiers' and developers' attention after the successful Coleman Road extension.
"'I've always looked at that as a corporate headquarter row with MSU Federal Credit Union, GreenStone, American Cancer, and others,' said Martin. 'We could see a major office building, possibly another hotel and perhaps some mixed-use at the corner of Coleman and Coolidge Road. We could also see restaurants and additional retail in that area.'"
Martin is currently marketing an additional 120 acres of land for development along Coleman Road.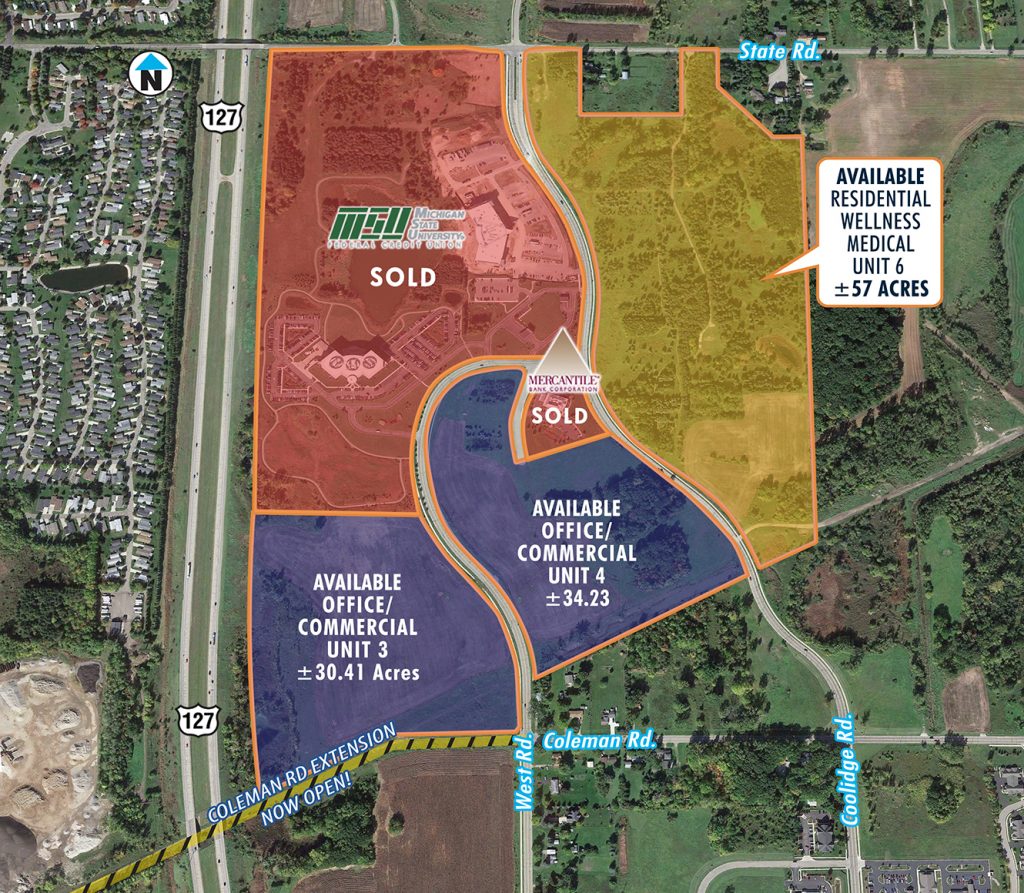 As we come to the end of an unprecedented year, we remain optimistic and excited for more news about the developments in Greater Lansing. The pandemic may have harmed momentum in the industry, yet upcoming projects such as the Red Cedar Development and The Louie present promising signs of economic growth in the future.
Check out our sources below:
5 Developments to Watch in Greater Lansing in 2021