National CRE Sales and Price Growth On The Rise in July
By Natalie Jones
/

09.21.21

/

3 min read
Banner image courtesy of rcanalytics.com
Real Capital Analytics, an independent firm that covers research about capital investment markets for commercial real estate, recently shared data that illustrates positive sales activity across the country in July.
RCA's findings highlight the apartment sector which accounts for 35% of total commercial real estate investment. Apartment building prices increased by 13.5% from 2020, matching the pace observed in the 2005-2006 housing boom. The office sector represents 26% of sales volume for the month. Check out this chart below!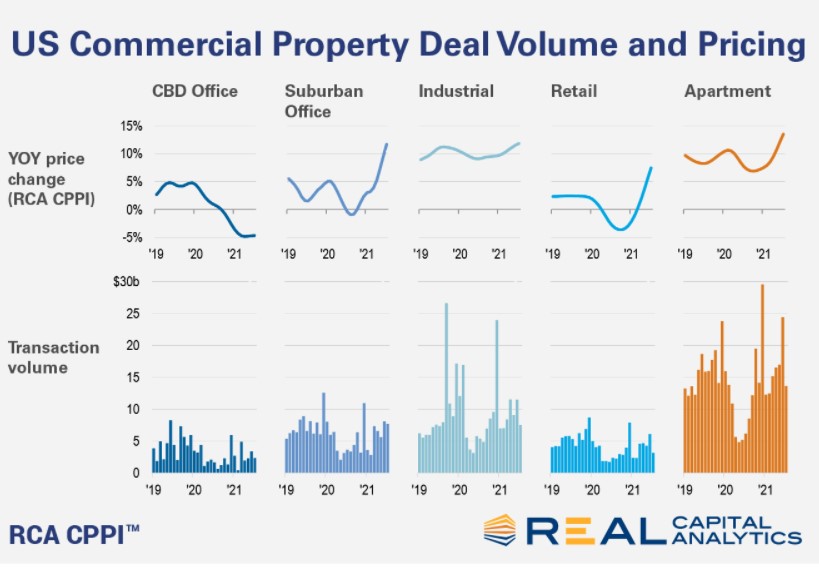 To view our source, click HERE.