Michigan Avenue Corridor: A Look at New Developments in Lansing
By Natalie Jones
/

10.25.21

/

3 min read
Developments on Lansing's Michigan Avenue corridor have generated significant business over several years, and economic growth in this area is bound to continue.
Extending from the State Capitol to Michigan State University, the Michigan Avenue corridor has added residential and mixed-use projects including the Red Cedar Development, a $256 million project that features hotels, apartments, and restaurant/retail space. Martin is leasing first floor retail space at this development. Senior and market-rate apartments will begin leasing in spring of 2022, and the project has an anticipated completion date in 2024.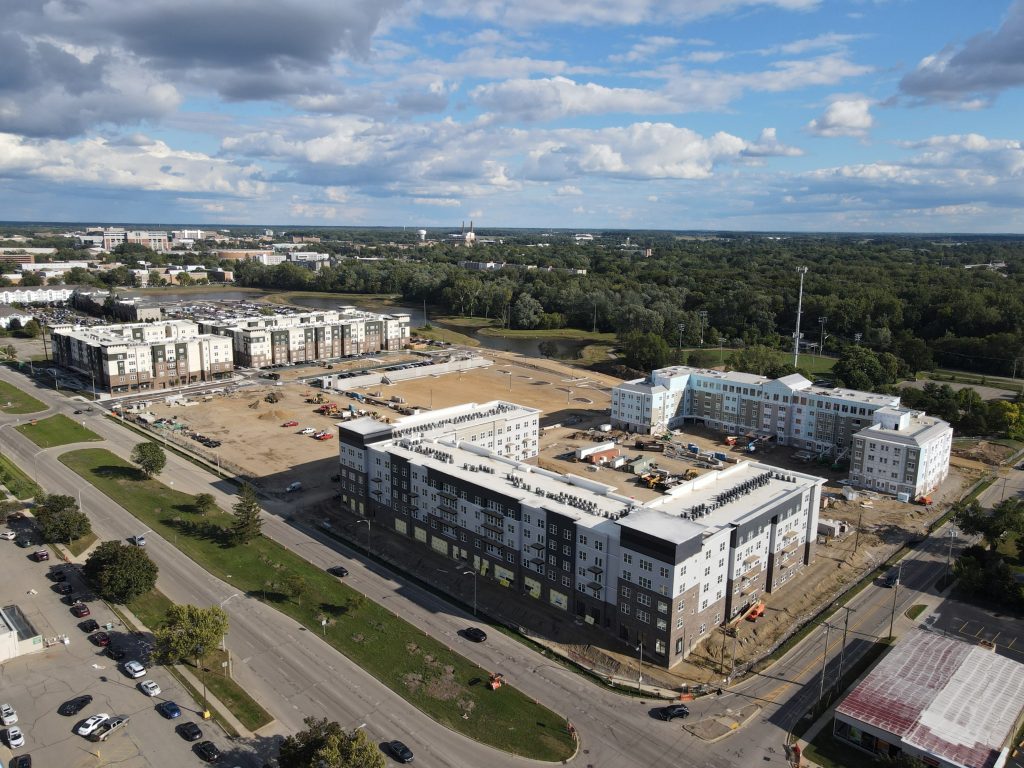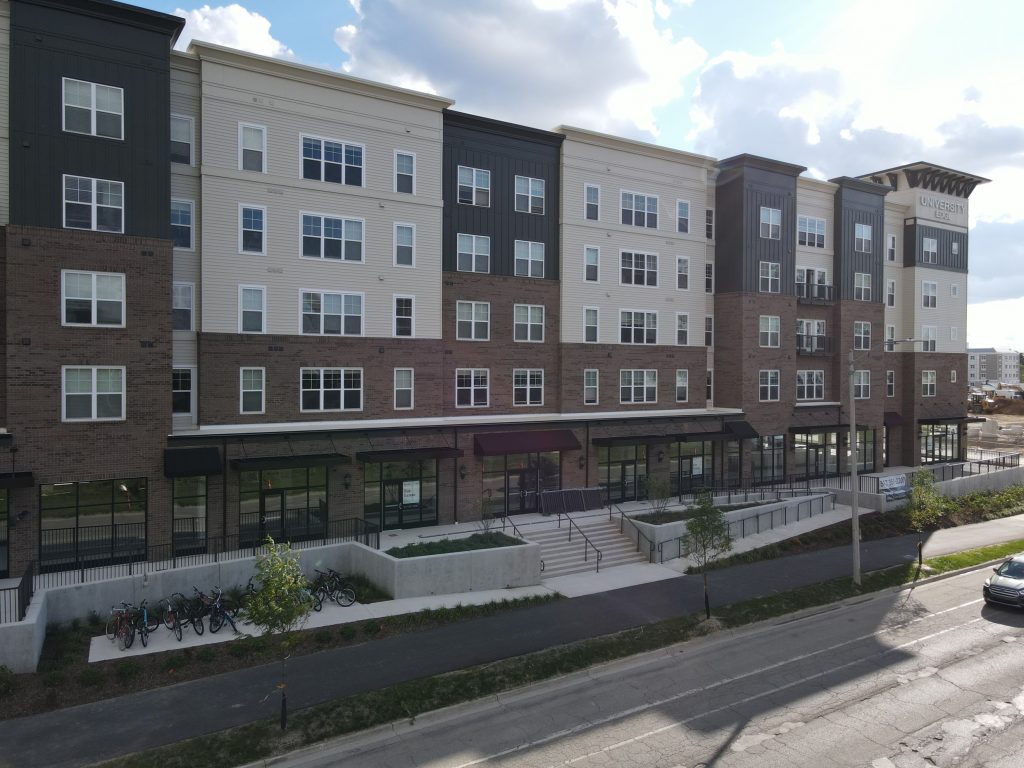 Lansing mayor Andy Schor considers this area to be an important business and residential district, mentioning that the corridor can grow down the road. Here's a breakdown of existing projects on Michigan Avenue that future developements would join:
Apartments
University Edge
The new 225-unit building located in the Red Cedar Development provides college students with housing that is close to Michigan State University, and it is nearly filled up.
The Venue
This 15,000-SF building opened in 2019, and it includes 42 apartments, first floor retail space, Strange Matter Coffee, a boxing gym called emPOWer, and an upcoming restaurant.
SkyVue
The building, located adjacent to the Frandor Shopping Center, features 338 housing units with 1,2, and 4 bedrooms. Martin is also leasing first floor retail space at this $90 million project.
Other housing includes Provident Place, Avenue Flats, Midtown Apartments, and residential units in The 600 Block Project.
Businesses
The 37,000-SF Capital City Market, located in The 600 Block, opened in October 2020 and became the first grocery store to appear in downtown Lansing in several decades.
Other newer additions include Goodfellas Bagels, Babe's Corner, Arcadia Smokehouse, Go Puff, and The Hive.
Schor stated that mixed-use developments will help draw businesses to the area which is a high-priority task.
"The mixed use is definitely on purpose as you have more people living there, you want a business presence. It makes it a really vibrant and active corridor."
Michigan Avenue's current landscape has opened the door for plans to make the corridor the best that it can be. Façade improvements, better mobility for pedestrians and bicyclists, and enhanced road surfaces are among the goals for this area.
Everything that lies on Michigan Avenue combined with the corridor's potential explains why this part of Lansing has been crucial for economic growth. To read our full source, click HERE.