New $25M Medical Center Coming to McLaren Health Care Campus in South Lansing
By Natalie Jones
/

01.07.22

/

3 min read
We're starting off 2022 with fantastic news! A 60,000 SF medical services building will be added to Lansing's McLaren Health Care Campus in the University Health Park. McLaren and MSU Health Care will use a large portion of the building for a diagnostic imaging care center. The owners of this center are MSU basketball coach Tom Izzo and his wife Lupe, President of the Wickens Group Stephen Wickens, and developer Pat Gillespie.
Martin is the leasing agent for the remaining 4,000 SF at this building. Senior Vice President, Office Advisor Eric F. Rosekrans, CCIM, CPM, spoke with Fox 47 News about what the medical services building brings to the community. Check out the article below to read what Eric says and to learn more about the building!
For more details about the available 4,000 SF medical suite with up to 17,000 SF that can be reserved, contact Eric or Thomas Jamieson:
eric.rosekrans@martincommercial.com
517 319-9209
thomasjamieson@martincommercial.com
517 319-9235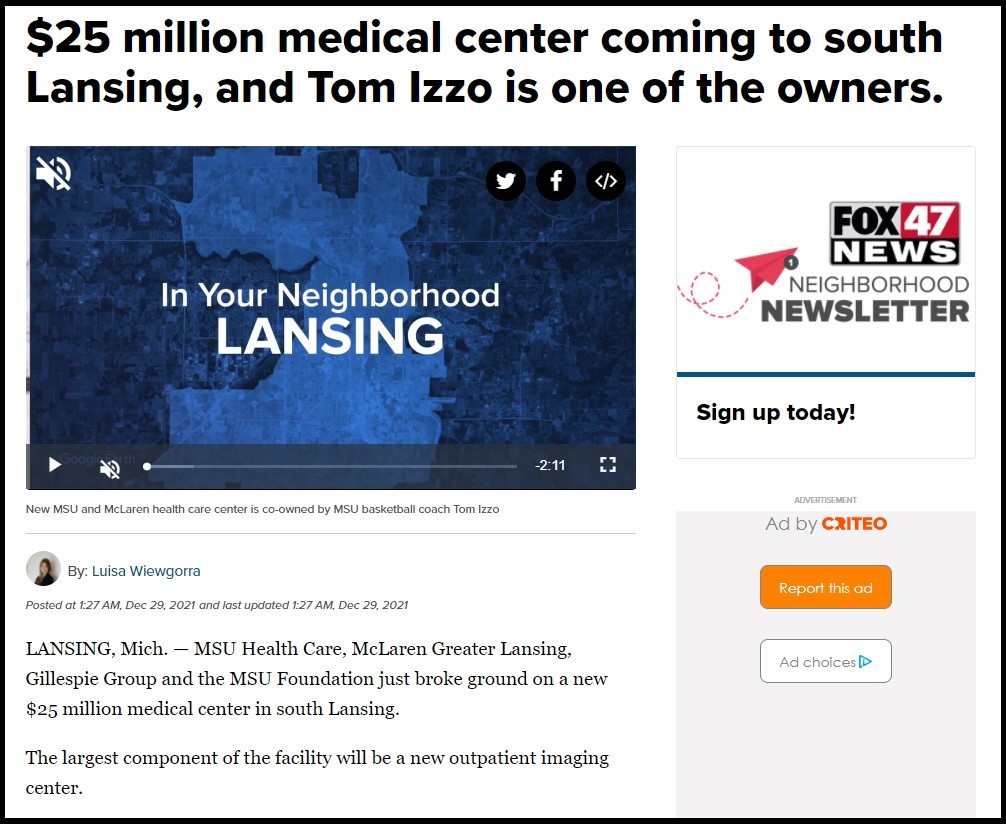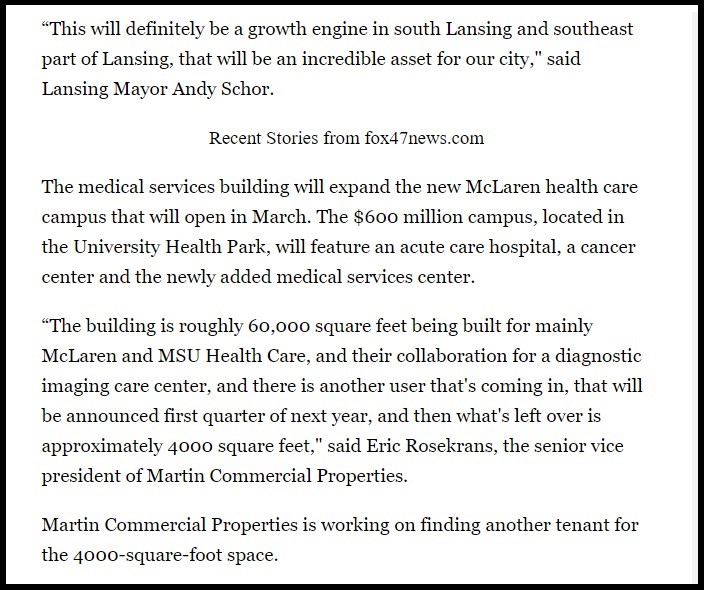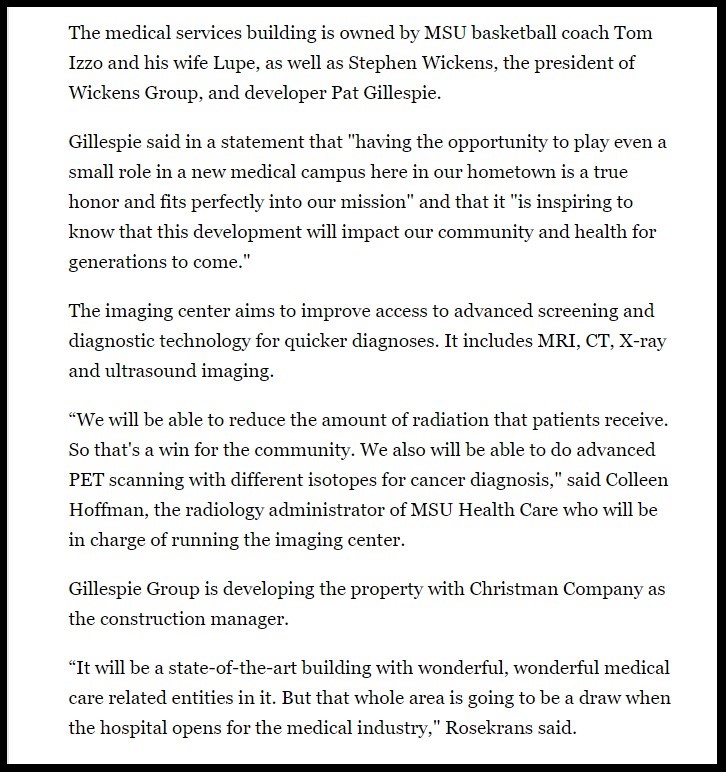 To view the article on Fox 47 News, click HERE.