A Tradition of Excellence Since 1962: 60 Years of Martin
By Natalie Jones
/

05.27.22

/

3 min read
August 26, 2022
Long-Time Corporate Services
Over the years, Martin has offered a full range of corporate real estate services to multinational corporate clients across the country. Our professionals have devised effective solutions to increase return on capital deployed and net assets while reducing occupancy costs, setting up properties for long-time success. Martin is firmly committed to improving forecasting along with scenario planning capabilities, providing our clients with insights to guide their business decisions.    
The Martin team has brought innovation along with industry-leading expertise and experience to the table to fulfill every client's real estate needs. We value the trust our professional partners have in us to deliver strong results in respect to acquisition and disposition, property management, lease administration, construction management, and site selection.
"Martin has contacts in markets all over the country. With their years of experience, they are skillfully able to research the area, assist with the economic incentives, and negotiate a potential purchase on our behalf." – Lisa M. Ayotte, FMA, RPA, Vice President of Real Estate and Operational Services at Auto-Owners Insurance
Since the 1970s, Martin has been proud to provide corporate services for Auto-Owners Insurance. We've also been honored to work with Sparrow Health System, Jackson National Life, and numerous other companies to drive positive impacts on corporate performance.
We're grateful for the privilege to advise a range of companies in making well-informed real estate decisions. Looking back on our 60th anniversary, we understand our success is built on the experience we have in advising corporations and the valued relationships that we will continue to forge far into the future.
July 20, 2022
Trusted Property Management Services
At Martin, people, programs, and processes are behind everything we do when we provide property management services for your building. Over the years, Martin's 20+ person property management division has exceeded client expectations by managing quality third-party service providers, performing preventative, predictive, and emergency maintenance work, and maintaining grounds to the highest "clean and green" standards for the long haul.
Our experienced professionals have set the bar high in property management by delivering a superior range of services including tenant relations, comprehensive cash flow management, accounting and financial reporting, and maintenance. We've exceled in facilities management to ensure that tenant relations and the condition of assets are in tip-top shape to maximize the financial performance of investments. Our team has provided detail-oriented lease administration services to track lease expirations and renewals for clients as well as portfolio and asset management services to ensure that financial goals are met. Martin's experts have covered all bases for properties throughout the years, allowing the top landlords and owners to rely on and trust our company to maintain their assets for long-term use.
Martin's real estate managers and assistant property managers oversee each of our properties, working with our accounting team to develop financial reporting and facilitate rent collection. Our managers also collaborate with our brokerage team to fill vacancies. The Martin team's dedication is why we have earned the coveted AMO certification (Accredited Management Organization) and the CPM certification (Certified Property Manager), designations that recognize a small number of firms that embody an elite reputation, fiscal responsibility, exceptional managers, and ethical conduct.
Martin's seasoned veterans Ed Bullard and Jerry Masters have led our large maintenance team in serving millions of square feet for more than 100 properties. Since joining our team in 1989 and 2001 respectively, Bullard and Masters have played an instrumental role in providing high-quality services for commercial buildings throughout Michigan, including retail centers, office buildings, and industrial warehouses. Our team has provided 24/7/365 emergency assistance to clients, ensuring that solutions are delivered in a timely manner to protect the value of each property.
Over time, we have developed decades-long relationships with Anderson Service, Myers Plumbing and Heating, Warner Electric, and B&D Electric among others. Our vendors' outstanding work has helped our team fulfill clients' needs while maximizing the functionality of assets for years to come.
Martin's property management team is honored to deliver superior results to each of our clients. We appreciate the trust that owners, landlords, and tenants have in us, the opportunities to serve each property, and the hard work that our team displays day in and day out.
June 28, 2022
Martin Makes it Happen: Brokerage Services
For 60 years, our vertically integrated commercial real estate firm has delivered superior service and unparalleled results. With industry-leading knowledge and experience, Martin's brokerage team has attained unmatched local and national success, serving 16 countries on five continents. Van W. Martin, SIOR, CCIM, CRE, and Christopher Miller, SIOR are the only two individuals in Mid-Michigan who have achieved the SIOR (Society of Industrial and Office Realtors®) designation, joining an elite group of only 3,300 members worldwide that are recognized as the most capable and experienced brokerage practitioners in any market. Van W. Martin's prestigious Counselors of Real Estate® (CRE) designation acknowledges his status as one of the most trusted professionals in real estate, demonstrating excellence with regard to ethics, experience, and expertise.
41-year veteran Eric F. Rosekrans, CCIM, CPM, is regarded as the top office property specialist in Mid-Michigan. We've grown our office portfolio with Thomas Jamieson's 16-year track record of success, boosted occupancy in mixed-use developments and retail centers with Carson Patten's strong understanding of market trends, and expanded our presence in Grand Rapids with the expertise of Blake Rosekrans. The Martin team has the top industry professionals in the market who are known for delivering results to their clients.  
Martin's professionals have gained market knowledge and financial expertise from working with the largest companies in Mid-Michigan. Since 1988, our brokers have compiled in-depth local statistics and industry trends in Martin's Market Insight Reports, advising clients, industries, the government, and economic development groups. We're proud of the reports we've shared with businesses in the Greater Lansing area and eager to continue providing the latest industry news for our clients to make strategic decisions about their real estate.
Property marketing has evolved with many tools, including web marketing, social media, drones and 3D videos available to our specialized brokerage teams supported by a fully staffed marketing group. Together, brokerage and marketing capture the largest audience to communicate our clients' real estate needs.
Our well-credentialed, trusted brokerage team welcomes new opportunities to serve the community. Our work isn't done here. We're proud of 60 years of fulfilling real estate needs and look forward to another 60 years of being trusted professional partners for our clients.   
June 8, 2022
Our 60th anniversary webpage is now live! Click HERE to view some of our notable transactions and employee accomplishments as well as important moments in our history and philanthropic efforts.
For 60 years, we've had diverse talent across our five lines of service: brokerage services, property management, property development, investment properties, and corporate services. With coveted professional designations, extensive experience, and commitment to serving our clients' needs, our team has garnered national attention and recognition as leaders in the Greater Lansing community. We owe our success to our dedicated staff who strive for excellence every day.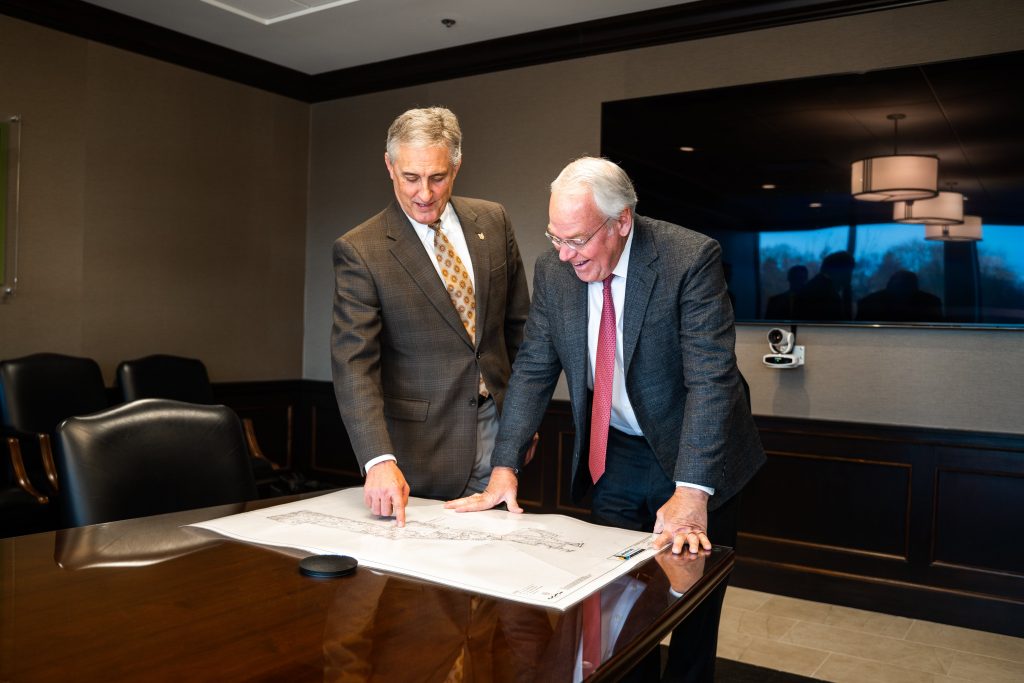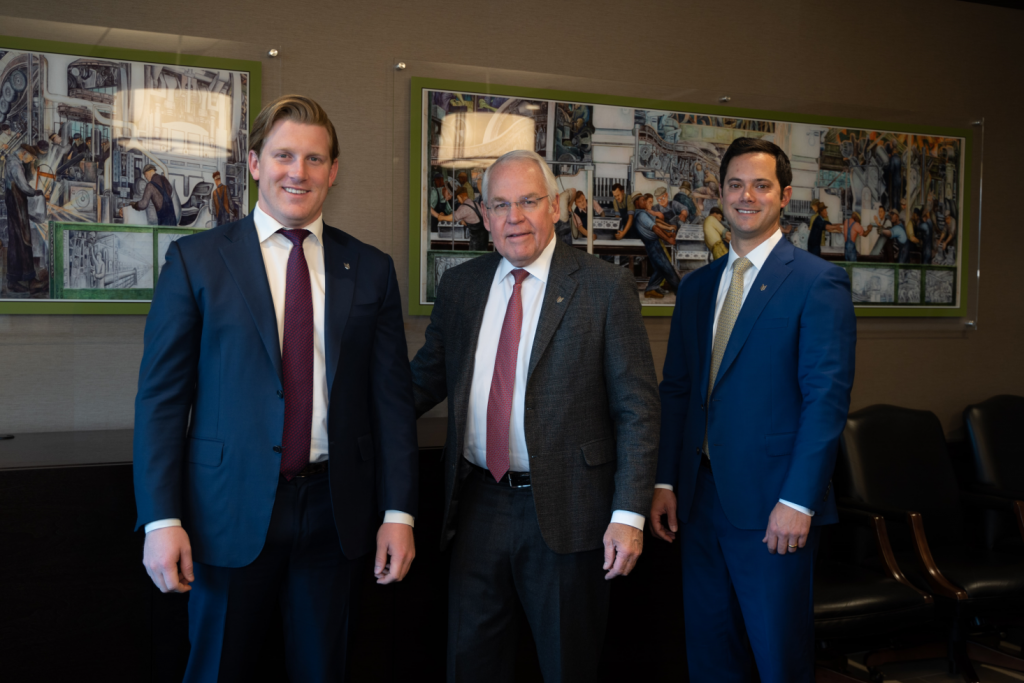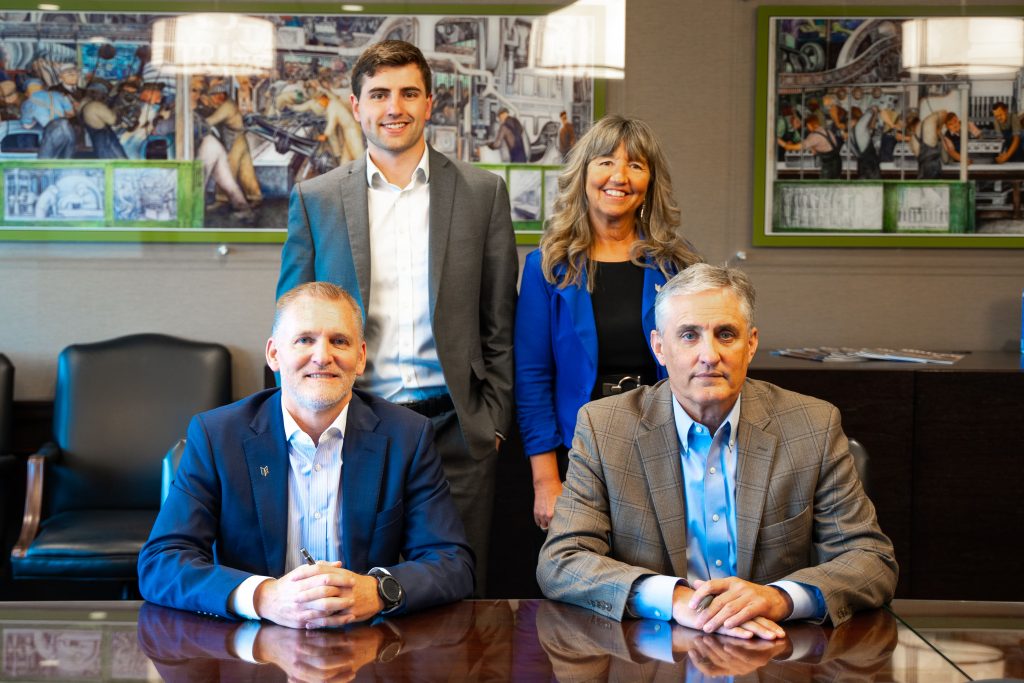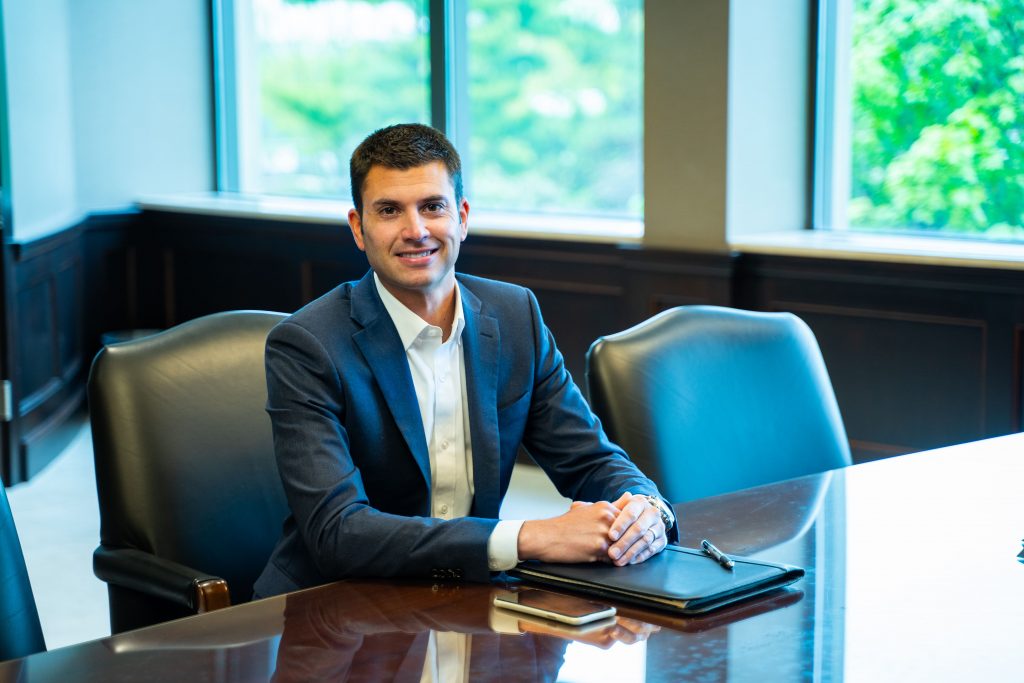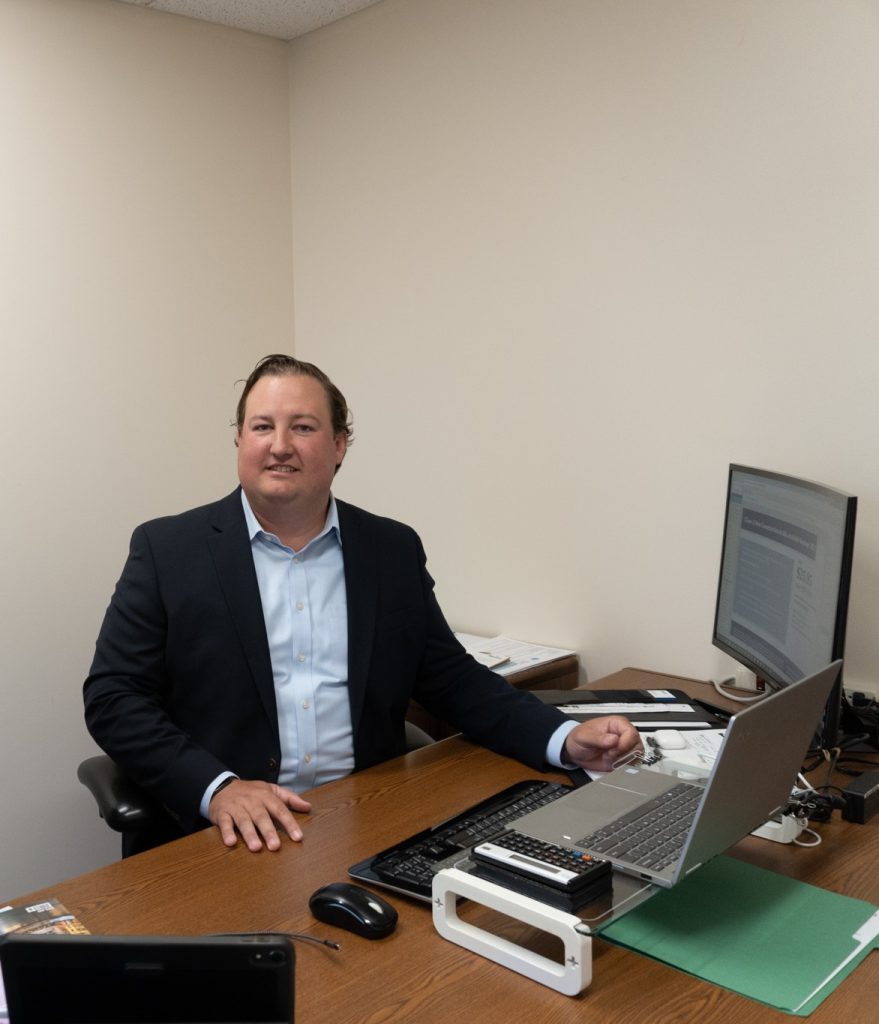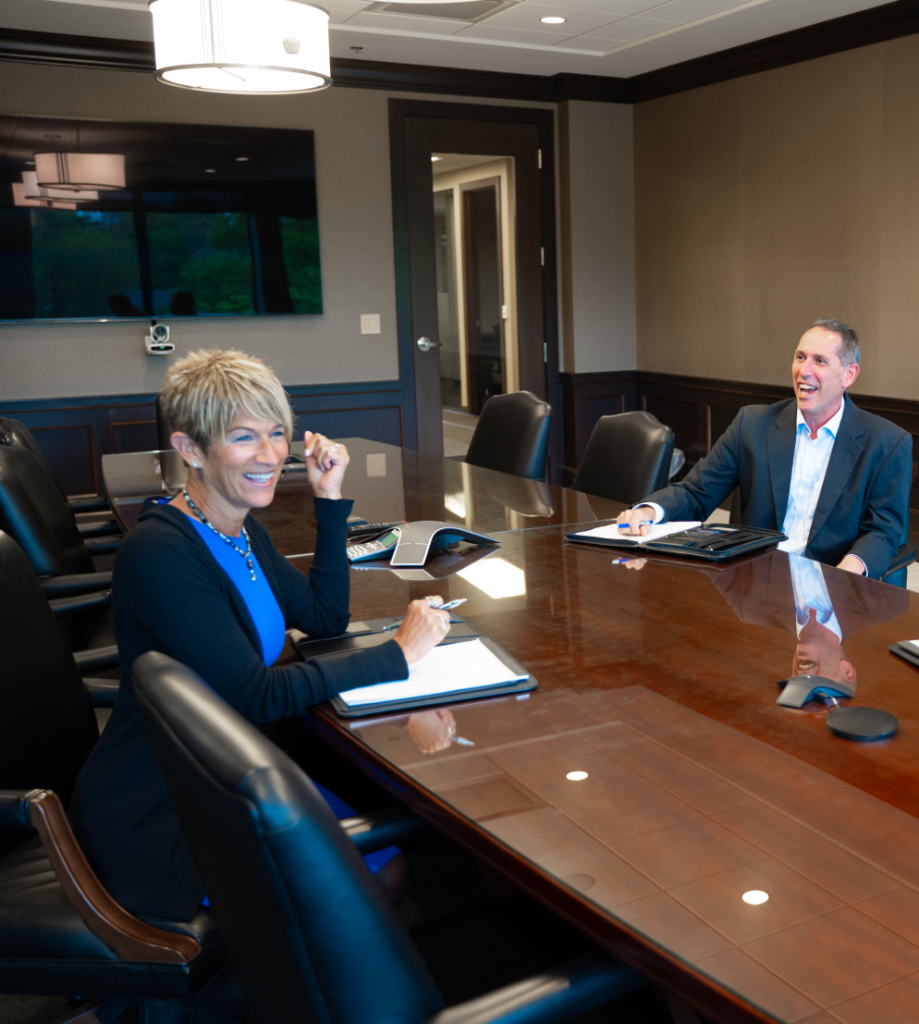 May 27, 2022
Martin is celebrating 60 years in business this year! That's 60 years of building trusted professional partnerships, 60 years of transforming our community, and 60 years of providing real estate services.
We look back on our achievements over the years with gratitude for those who helped us evolve into industry leaders. Starting today, we're recapping our success over the years. Stay tuned for more anniversary highlights throughout the summer!
Long-Time Professional Partners
"Martin never takes short cuts or tries to get to the finish line quickly. They bring hard work and ethics to any transaction. They mirror the way we do business. It's the perfect marriage." ~Ron Boji, The Boji Group

Martin values the past 23 years of business with The Boji Group, a real estate development company that has trusted us to maintain at least a 90% occupancy rate at each of their properties. We've also had the privilege of providing brokerage and property management services to Lisa Ayotte and Auto-Owners Insurance since the 1970s. For several years, our professionals have been honored to serve Dennis Blue and Jackson as their exclusive commercial real estate agent.
We reflect on over 30 years of providing services to Gordon VanWieren, Local Leader, Shareholder at Thrun Law Firm, Owner of 2900 West Road, and Steve Wickens, President of The Wickens Group. Martin's long-time professional partners have been instrumental in our growth, and we look forward to continuing these relationships well into the future. These pillars of our community are a few of our long-time professional partners, and we are grateful to have many more.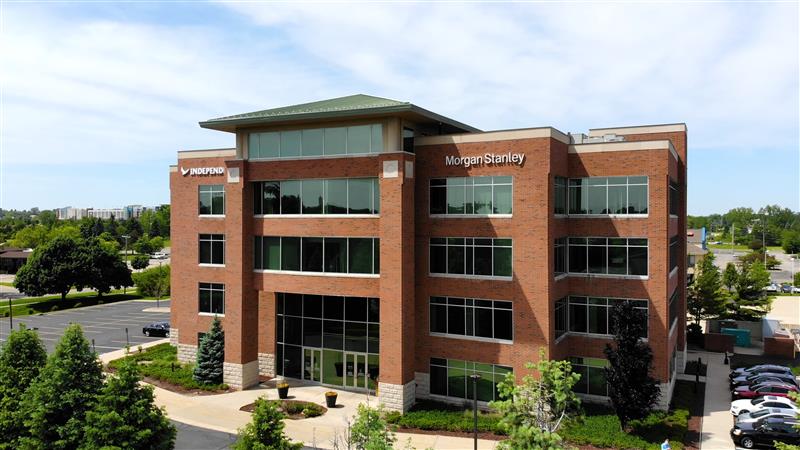 Community Impact
For six decades, Martin has been committed to driving positive changes in the community. In addition to private institutions, we've guided financial and healthcare leaders as well as municipalities in making strategic business decisions. We consult with the Lansing Area Economic Partnership (LEAP) and Lansing Regional Chamber of Commerce (LRCC) in real estate to promote development in Greater Lansing. We've seen the value in every opportunity and offered our expertise to bring business to the region over time.
We think back to our participation in the American Red Cross' "Sound the Alarm" campaign and the Lansing Special Olympics Polar Plunge along with our recent volunteer efforts at the Ronald McDonald House of Mid-Michigan, Greater Lansing Food Bank, and other incredible organizations. With our Martin Makes a Difference program, employees have been a part of special opportunities that have touched the lives of deserving individuals.
Our team feels privileged to be in the position to impact Greater Lansing in multiple ways, and we're excited for 60 more years of contributing to the community. ■