Things to do in Greater Lansing: Summer and Fall 2022
By Natalie Jones
/

07.13.22

/

3 min read
Greater Lansing has unique dining experiences and entertainment for all to enjoy. Looking for something fun to do in the area? Take a look below for some ideas!
Albert El Fresco | East Lansing
May 12 – September 11
This pedestrian-friendly avenue along Albert Avenue in downtown East Lansing features outdoor seating, hammocks, rocking chairs, giant-sized games including Connect 4 and Jenga, free outdoor yoga classes, game nights, and more.

2022 East Lansing Summer Concert Series | East Lansing
July 8 – August 12
Located just steps away from Albert El Fresco is the Summer Concert Series in Ann Street Plaza (corner of M.A.C. Avenue and Albert Street). A free, live performance is scheduled for every Friday night from 7-9pm until August 12.
The Old Bag of Nails Pub | Lansing
Late Summer
The Old Bag of Nails Pub will be open soon in Lansing's new mixed-use Red Cedar Development, a $256 mixed-use project that includes two hotels, retail stores, and several restaurants. The dine-in experience at The Old Bag of Nails Pub includes outdoor seating and cornhole.
Hooked Community | Lansing
Now Open
The Red Cedar Development is also home to Hooked Community, a bookstore/coffee shop and wine bar that opened in April. Owners Matt Grossmann and Sarah Reckhow have several events for customers to enjoy throughout the summer and into the fall, including Parent Happy Hour on Tuesdays, Wine Wednesdays, Kids Story Time on Fridays, book discussions, and more.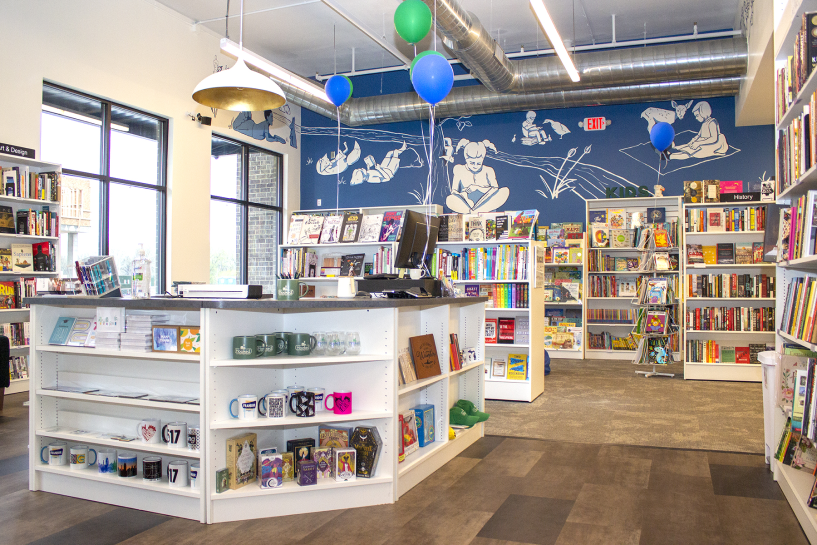 Martin's Carson Patten facilitated leases to bring The Old Bag of Nails and Hooked Community to Lansing. Martin Property Development's Jason Brunette completed the build-out for Hooked Community.
East Lansing Family Aquatic Center (ELFAC) | East Lansing
July 15 – September 5
The ELFAC is back! This outdoor waterpark was closed for the last two years due to the COVID-19 pandemic, but it is now open for the public to enjoy over the next few months. Tube and body water slides, a diving board, a large sunbathing deck, and water-play structures, and additional attractions can be found at the newly-updated ELFAC.
High Caliber Karting and Entertainment | Okemos
Open Year-Round
This indoor action and entertainment park in Meridian Mall has something for all ages: high speed racing, combat karting, axe throwing, an arcade, and more. High Caliber includes the Double Clutch Lounge, a bar with free, live music every Friday night.
New Restaurants in Greater Lansing
Look for these additions to the area!
Feng Cha | Lansing
Now Open
Feng Cha provides a comfortable space to hang out, study, and work while enjoying Next Generation Tea. The teahouse opened at the Red Cedar Development earlier this year.
Martin's Carson Patten facilitated the lease to bring Feng Cha to the Red Cedar Development, and Martin Property Development's Jason Brunette completed the build-out for this space.



Nothing Bundt Cakes | Okemos


Now Open
This

bakery started welcoming customers

in June. It offers a diverse menu of handcrafted bundt cakes.


Playa Bowls | East Lansing


Now Open
Playa Bowls, located on Grand River Avenue, began serving customers in June. Its menu includes a variety of smoothie bowls, juices, and smoothies.

Crumbl Cookies | Delta Township
This Summer
The fastest-growing cookie company will soon have a location in Delta Township, offering gourmet cookies to the Greater Lansing community.
PC: Crumbl Cookies/Lansing State Journal

Raising Cane's Chicken Fingers | East Lansing
Late Fall
This upcoming restaurant in downtown East Lansing is under construction and expected to open this fall. Customers will soon be able to enjoy chicken fingers, crinkle-cut fries, coleslaw, and Texas toast.

Detroit Wing Company | East Lansing
Summer/Fall


Detroit Wing Company

is coming Grand River in East Lansing in the coming months. The company was founded in Eastpointe, Michigan and has 12 locations across the state. Detroit Wing Company has been named "Best Wings in Michigan" by BuzzFeed, Esquire Magazine, Men's Health and MSNBC.

Goodfellas Bagel Deli | East Lansing
Late Summer
Downtown East Lansing will also feature Goodfellas Bagel Deli's assortment of sandwiches, including pastrami and corned beef. The new location will be by Hopcat and El Azteco. Goodfellas Bagel Deli has a shop in Lansing's Stadium District.

PC: Lansing State Journal

Uncle John's Cider Mill | St. Johns
Summer/Fall
Uncle John's Cider Mill, a fifth generation family farm, offers donuts and other baked goods, hard cider and wine, gifts, and seasonal entertainment. Its calendar through October 30 shows events such as sunflower picking, arts and crafts shows, live music, a fall festival, and more.
Michigan Chicken Wing Festival | Lansing
September 3 & 4
This two-day festival, located in the Adado Riverfront Park, will feature the following: live music, food vendors, food trucks, beer and wine tent, merchandise vendors, wing eating contest, people's choice competition, kids zone, pro wrestling, games, and more. Tickets are on sale for this event. A portion of proceeds from the Michigan Chicken Wing Festival will benefit the Against All Odds Foundation, a non-profit that provides economic support to cancer survivors.