Martin Featured in Lansing State Journal Articles
By Natalie Jones
/

03.01.21

/

3 min read
We're proud to be featured in two recent articles from the Lansing State Journal! Check out our professionals' expertise captured in LSJ's latest pieces below:
Not a recovery, a discovery: How will office space in downtown Lansing look post-pandemic?
With the rise in working remotely over the course of the pandemic, many office spaces remain vacant. In fact, canceled or reduced leases have been the case for over 65,000 square feet of office space in Lansing since the start of the pandemic. Chris Buck's perspective on the office sector along with findings from our Market Insight reports can be seen here: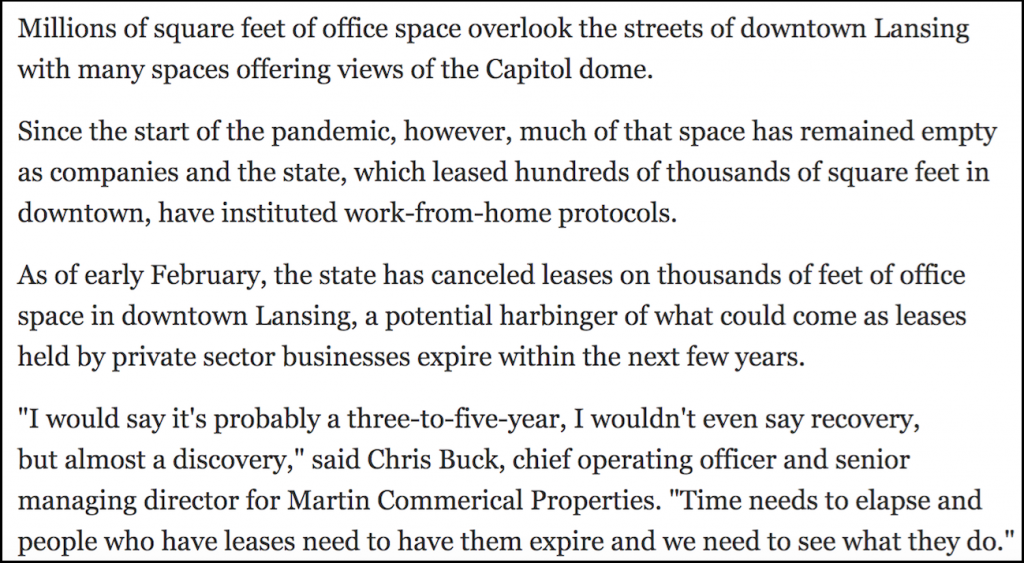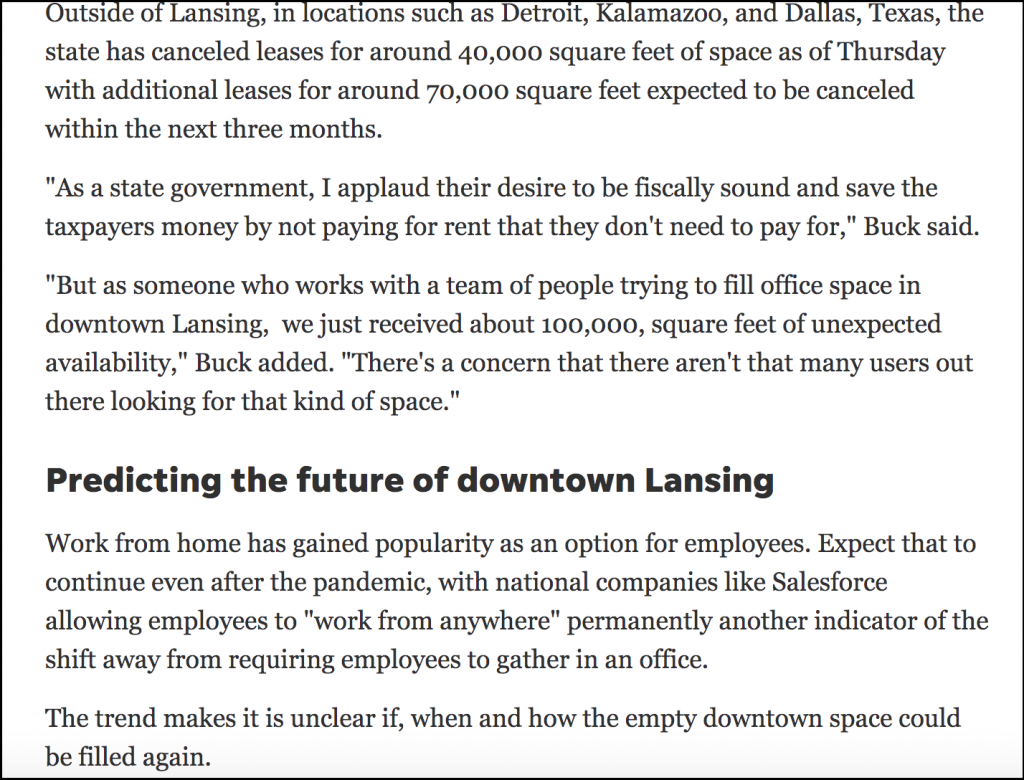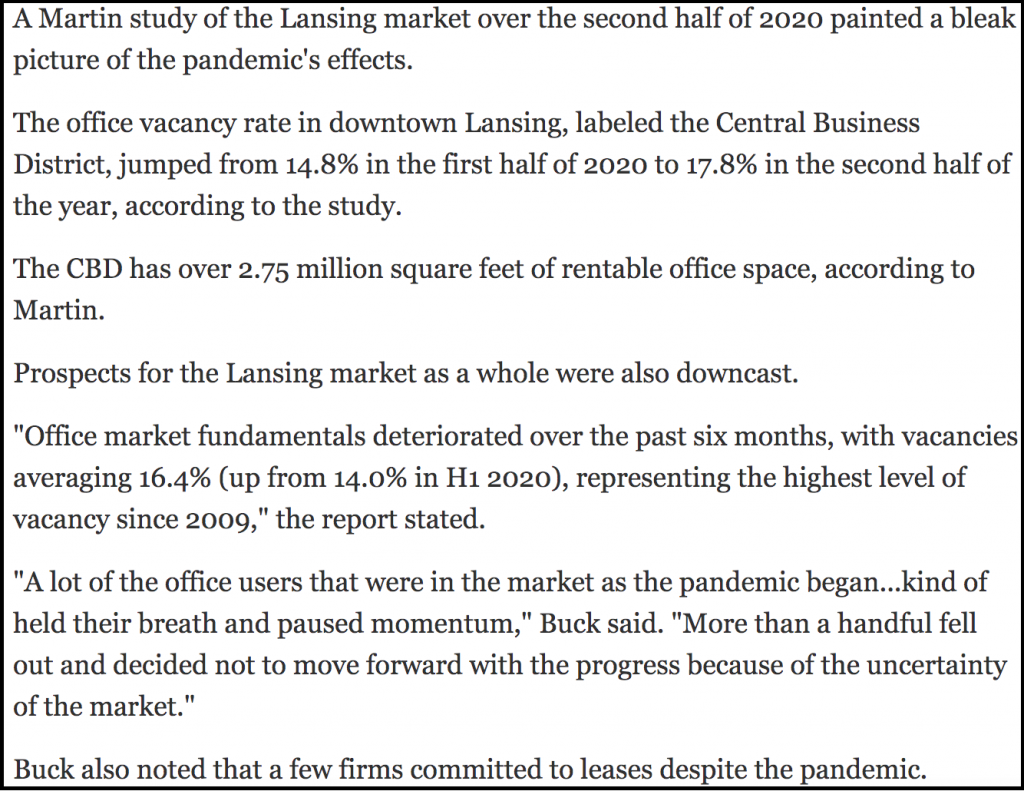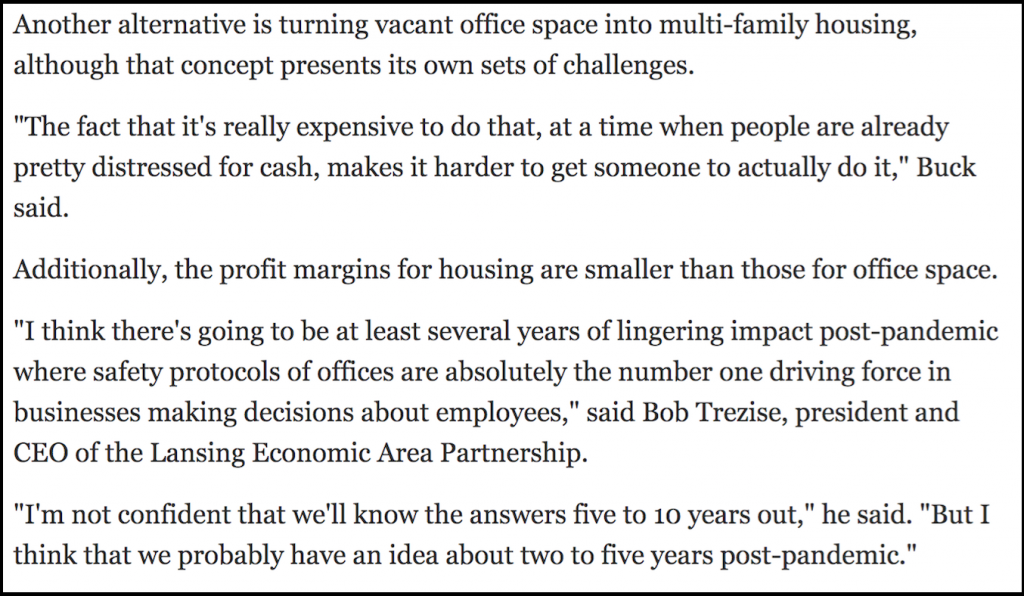 Click HERE for our source.
Peek inside The Louie: The Boji Group invested more than $20M in updating downtown high-rise
Despite the challenges that the pandemic brings to the office sector, Eric Rosekrans and Ron Boji, president of The Boji Group, are optimistic that The Louie's array of features will attract tenants. Previously known as the Farnum building, The Louie was bought in 2018 by the Boji Group and named in honor of Boji's father, Louie Boji. The Louie is near full completion, and more than 50% of the building has been leased. Take a look at what Eric has to say about the The Louie and what our Market Insights mean for Lansing: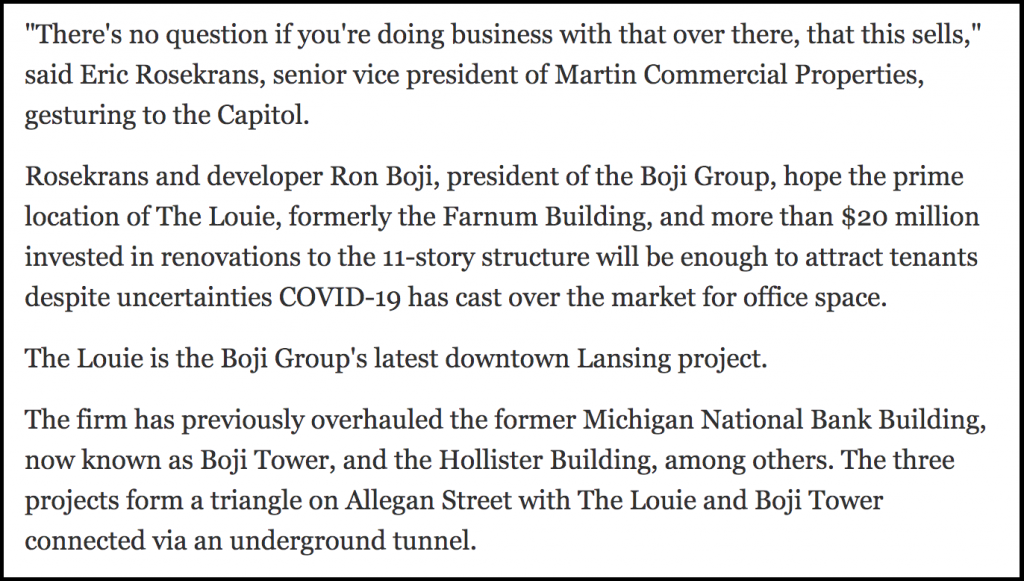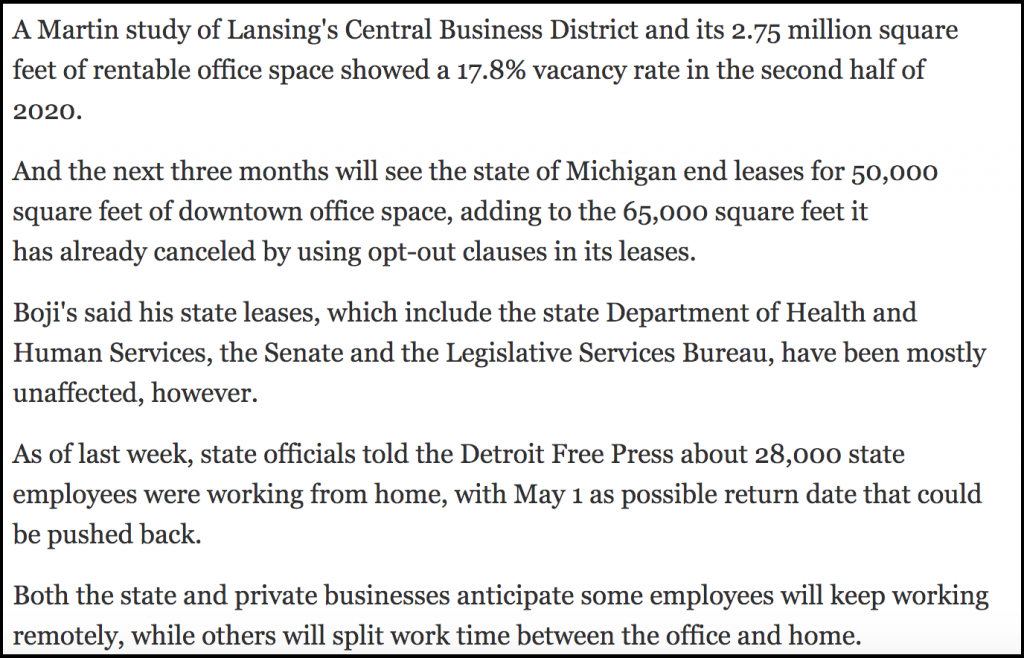 Click HERE for our source.