Senior Housing In Greater Lansing: What to Watch For
By Natalie Jones
/

07.27.22

/

3 min read
According to Wealth Management, 2021 was a strong year of property sales across the country for the senior housing investment market. In Greater Lansing, senior housing is poised to grow starting this year with the addition of two projects: Red Cedar Lodge and American Home Meridian.
The Red Cedar Lodge
This $35 million, five-story senior luxury living facility will open in early September at the Red Cedar Development, Lansing's new mixed-use project located on Michigan Avenue. The 137,000-square-foot facility will include the following:
127 studio, one bedroom, and two bedroom apartments on four floors designed for senior independent assisted living
16 first floor apartments for individuals with Alzheimer's Disease and related dementias
Large windows and high ceilings
Fifth floor with amenities such as a dining room, bistro, salon and spa, gym, bar, chapel, community living space, and outdoor patio
Some of the 411-1,152-square-foot apartments have already been leased. Monthly rents are between $4,100-$5,800, covering residents' apartment, food, utilities, parking and access to emergency staff as well as all amenities.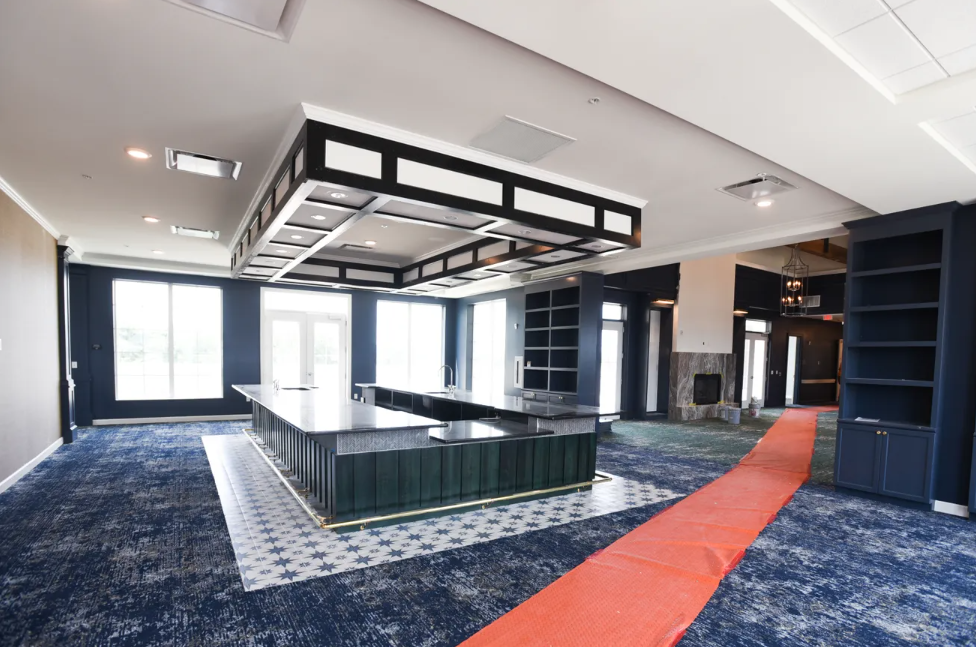 Red Cedar Lodge joins the following at the Red Cedar Development:
Gateway Lofts, a 181-unit luxury apartment complex
Hooked Community, a bookstore/coffee shop and wine bar
Feng Cha, a teahouse with space to hang out, study, and work
The Old Bag of Nails, a restaurant opening soon
Two nationally branded hotels: Hyatt House by Hyatt and AC Hotel by Marriott
Additional retail stores and restaurants
Martin's Carson Patten facilitated leases to bring The Old Bag of Nails, Feng Cha, and Hooked Community to Lansing. Martin Property Development's Jason Brunette completed the build-out for Hooked Community and Feng Cha.
American Home Meridian
A four-story, 132-unit mixed-use independent living facility will be coming to Haslett Village Square at the corner of Marsh and Haslett Roads in Meridian Township. Haslett Village Square was sold by Martin's President and CEO Van W. Martin, SIOR, CCIM, CRE. Demolition has started in order to create room for the new facility, and move-ins are expected to begin in early 2024. American Home Meridian was formerly known as the Pine Village project. It will include the following:
7,000 SF of commercial space and some residential living space
One and two bedroom apartments on the second through fourth floors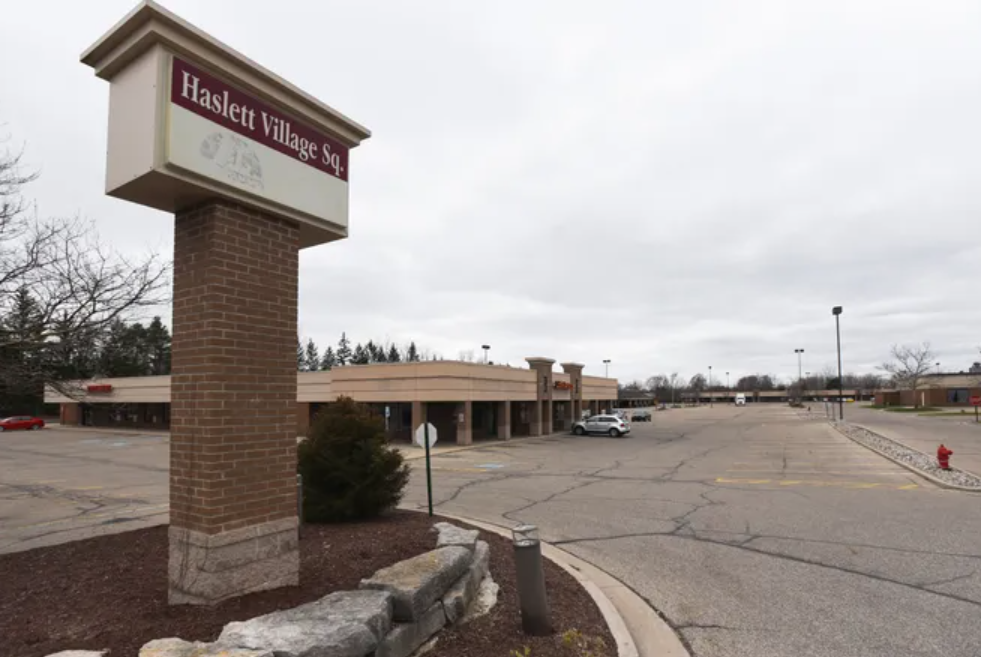 According to Neighborhoods & Economic Director Amber Clark, new residents of Meridian Township would likely occupy most of American Home Meridian since only 10% of the township's population is at least 55 years old.
American Home Meridian is situated by the selected location for the proposed Haslett Village Square redevelopment, plans that include 290 residential units and 21,000 square feet of commercial, restaurant and community center space on roughly 19 acres.
We're excited about plans for Red Cedar Lodge and American Home Meridian! To view our sources, click here:
Wealth Management
Red Cedar Lodge – Lansing State Journal
Haslett Village Square – Lansing State Journal

Images courtesy of Matthew Dae Smith/Lansing State Journal