10 Local Developments to Watch For in 2022
By Natalie Jones
/

01.26.22

/

3 min read
Banner image courtesy of Gresham Smith
The Greater Lansing area became home to several businesses over the past year, and more are on the way. We can't wait to see the progress made on local developments this year! Here are 10 significant projects to follow in 2022:
1. Mixed-Use Development in Southwest Lansing
Pleasant Grove Elementary School, located at Pleasant Grove and West Holmes Road, will be redeveloped into housing and commercial rental space. The school was built in 1923, and one of its students was Malcolm X. According to the Lansing State Journal, the building will be torn down this summer, and the project has an expected completion date in 2024.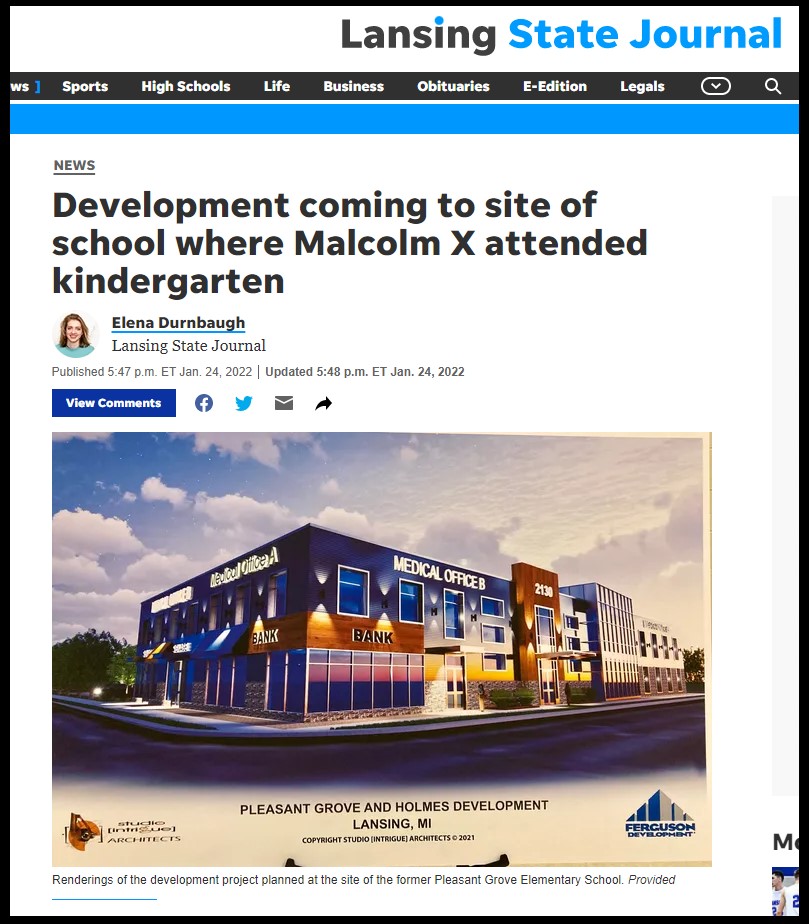 2. Food Truck Bar in REO Town
Plans for a gas station on Washington Avenue call for renovations that will turn the property into a full-service bar. The goal is also to have multiple food trucks surrounding the bar that is expected to open in 2023.
3. Music Venue at Former Knapp's Department Store
Downtown Lansing will welcome a music venue that will feature live and streamed performances as well as comedy performances. The site, built in 1915, was a Knapp's department store before being adapted for other uses over the years.
4. Dual-branded hotels at Red Cedar Development
Construction is underway for Hyatt House by Hyatt and AC Hotel by Mariott at the new mixed-use Red Cedar Development in Lansing. RE Journals states that these include 300 guest rooms, 5,000 SF of meeting and event space, and Toscana Restaurant and Bar. Our team recently attended the groundbreaking event for the hotels. Martin is the exclusive listing agent for nearby first floor retail space at the Red Cedar Development.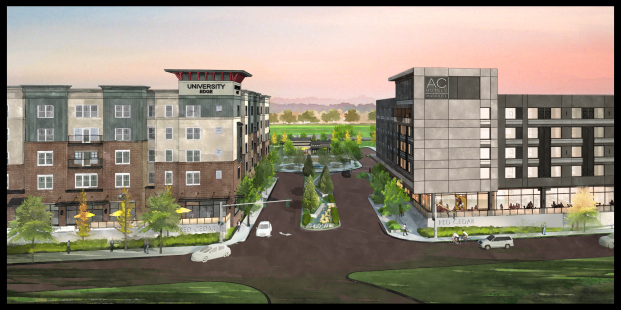 5. Credit Union Near Hobby Lobby
Consumers Credit Union has plans to build a 2,100 SF branch with a drive-thru in a section of Hobby Lobby's parking lot. The financial institution aims to open multiple locations in Greater Lansing between now and 2023.
6. New $25M Medical Center at McLaren Health Care Campus
The McLaren Health Care Campus will have a new addition in the future: a 60,000 SF medical services building that will feature a diagnostic imaging care center. Martin is the exclusive listing agent for the remaining 4,000 SF medical suite at this building.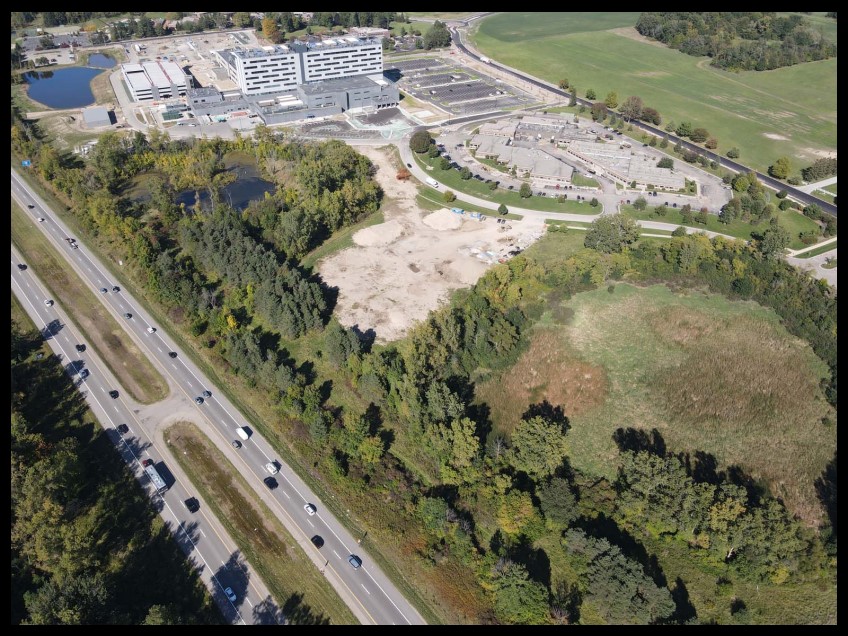 7. MSUFCU Branch on Abbot Road
Construction for MSUFCU's 7-story, 81,000 SF building will continue this year. The expected opening in Spring 2023. The first floor will be an MSUFCU branch, and the other floors will be for event space and office space.
8. WestPark Development at former Waverly Golf Course
A $100M mixed-use development on the former Waverly Golf Course is set to welcome Tommy's Express Car Wash, the first occupant on the 120-acre site. Single-family homes, apartments, and restaurants are all potential additions to the development on Saginaw Highway and Waverly Road.
9. Strange Matter Coffee in Old Town
The coffee shop's current location in downtown Lansing will be expanded. A new location will open in Old Town at the Bethlehem Temple Building following renovations at this historic site. Construction has transformed this building into a mixed-use development with apartments and ground floor retail space.
10. BJ's Wholesale Club in Delta Township
The warehouse club and grocer will open a new location this week at Delta Crossings, a $200 million project by West Saginaw Highway.
To read our sources, click here:
Development coming to site of school where Malcolm X attended kindergarten (lansingstatejournal.com)
Lansing developers plan food truck bar in REO Town | City Pulse (lansingcitypulse.com)
Music venue coming to original downtown Lansing Knapp's store (lansingstatejournal.com)
Construction begins on dual-branded hotels in Lansing – REJournals
What's being built near the Meridian Township Hobby Lobby? (lansingstatejournal.com)
New $25M Medical Center Coming to McLaren Health Care Campus in South Lansing (martinquiver.com)
MSUFCU downtown office and other East Lansing developments in 2022 (lansingstatejournal.com)
Former Waverly Golf Course development site shows signs of life (lansingstatejournal.com)
Strange Matter announces major renovations, new location | City Pulse (lansingcitypulse.com)
BJ's Wholesale Club opening first Lansing-area store Friday (lansingstatejournal.com)